LV advances to semis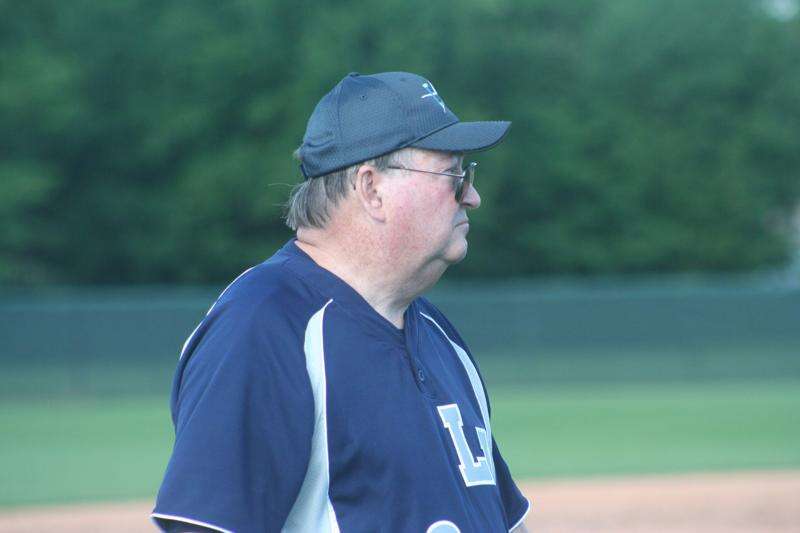 If there were betting lines on Carpenter Cup baseball, the so called "smart money" may have been on the side of Olympic Colonial in their quarterfinal game against the Lehigh Valley.
Had you bet that way, you would be licking your wounds as Lehigh Valley advanced to the semifinals on Monday at Citizens Bank Park with a 5-4 win over their New Jersey counterparts.
Why would the Olympic Team have been the favorite? Their roster has three pitchers who will be attending Division 1 schools and another who will likely be a D1 recruit before his high school career ends. To make matters worse for Lehigh Valley, it had to face all four of the pitchers in Friday's quarterfinal game.
Lehigh Valley overcame that pitching talent as Easton's Matt Squarcia and Southern Lehigh's Matt Tankred led the way offensively with two hits each, while Northwestern Lehigh's Dylan Witkowski added a hit, a walk and two stolen bases and two runs scored.
Olympic Colonial got a run against Northwestern Lehigh's Carter Welch in the first, but Witkowski set the stage quickly for Lehigh Valley to bounce back when he singled to left center from his leadoff spot in the bottom of the frame. One out later, he stole second before advancing to third on a groundball and then scoring on Tankred's first hit of the day.
"Witkowski wasn't available for our first tryout, and we were glad he was able to get there from then on because he gives us a lot of versatility with the positions he can play and we can hit him anywhere in the lineup," said Lehigh Valley coach Ted Plessl. "On Tuesday he batted ninth and today he led off and did a great job for us in both spots."
After throwing three innings on Tuesday, Welch was lifted in the top of the third when he walked the leadoff batter. Braden Waller (Emmaus) relieved at that point. An errant pickoff throw to first allowed Caden Haldeman to advance all the way to third and an error on a groundball brought him home for what would be a short-lived 2-1 edge.
Lehigh Valley would again rebound quickly in the bottom of the inning. Justin Ramirez (Easton) walked to leadoff the third and went to second when pitcher Anthony Solometo, who is committed to the University of North Carolina, threw a wild pickoff throw to first. An infield single and a stolen base by Squarcia put runners on second and third and Ramirez scored on an infield single from Tankred, tying the game. A passed ball scored Squarcia and a wild pitch brought home Tankred to make it 4-2 in favor of Lehigh Valley.
Lehigh Valley got a run against Rutgers recruit Danny Kerr in the fourth when Witkowski walked and stole his second base of the day before Squarcia drove him home with a single through the right side of the infield.
Olympic Colonial picked two runs to cut the lead to 5-4 in the fifth with another errant pickoff throw contributing to the scoring.
Catcher Brock Bollinger of Palmerton was a defensive standout for Lehigh Valley. He fielded a strong throw from left fielder Chaise Albus (Bethlehem Catholic) and made a quick swipe tag to nail Declan Williams – the son of former Phillies pitcher Mitch Williams - at the plate to preserve the LV lead.
Bollinger again came up big in the ninth as Olympic Colonial again looked to tie the game. With a runner on first and one out, Pitcher Justin Johnson (Easton) struck out David Alleva and Bollinger fired a strike to second to nail Ian Petruz, who attempted to steal second on the play, for the final out of the game.
"Bollinger played just a fantastic game for us," said Plessl. "He was on the second team of players that came in for us and he did a great job with his glove and his arm and worked well with the pitchers. Without those plays, you don't know how the game would have ended."
STATISTICAL ANOMALY ... Johnson finished the day with 3 1/3 innings of work on the mound, but the tournament only allows for pitchers to throw three innings per game. The extra 1/3 of an inning was thanks to the strikeout/throw-out to end the game. Without that play, Johnson would have had to exit the game.
TO CATCH A THIEF ... Olympic Colonial went six-for-eight in stolen bases while Lehigh Valley was four-for-four. Bollinger had both caught stealing for Lehigh Valley catchers.
OFF TO THE BANK ... Lehigh Valley will play a team from Mercer County in one semifinal matchup Monday at 1 p.m. at Citizens Bank Park. The other semi matches Tri-Cape against Inter-Ac/Independents. The two winners meet next Thursday at 10 a.m. at Citizens Bank Park in the finals. Lehigh Valley has won the tournament three times (1998, 2001 and 2011.)
Olympic Colonial 101 020 000 - 4 10 1
Lehigh Valley 103 100 00x - 5 6 4
Solometo, Kerr (4), Rumsey (6), Alloway (8) and Pisacreta, Williams (5); Welch, Waller (3), Frey (5), Johnson (6) and Ludwick, Bollinger (5).