St. Mary's holds successful block party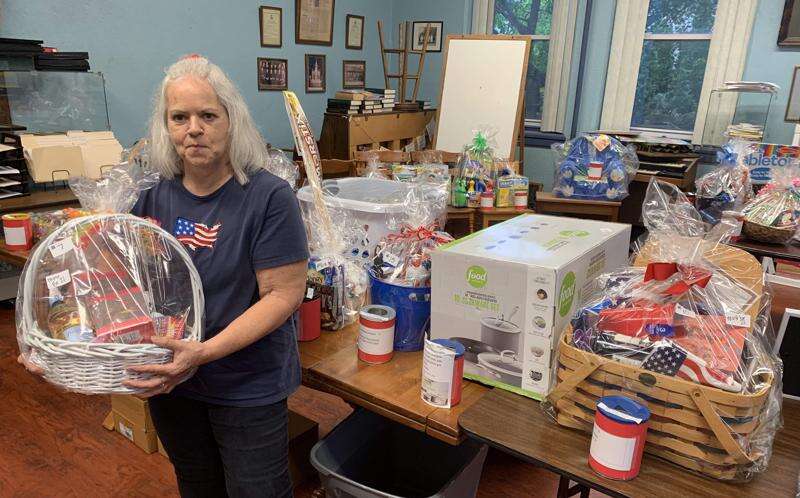 There was a robust turnout for food, drink, games and more at the St. Mary's Catholic Church block party, held July 15-17 on the grounds of the church, 122 Union St., Catasauqua. There was an air of happiness and goodwill at the event.
The block party was elaborate, with an extensive food court, a variety of drinks and numerous dessert options. A sidewalk drawing area, ample seating and tables for attendees, games and an adult beverage stand were also featured. The event was choreographed for comfort.
There was also an attractive basket social and bingo inside the parish recreation center building.
DH Productions provided 1960s-'80s music that had some attendees singing along.
There was a 50/50 raffle drawing each night. Proceeds benefited the Catasauqua fire and police departments.
All food, beverages and desserts were purchased through tickets.
Pastor Eric Tolentino and block party director Kim Smith were noticeably thankful for their team's efforts. Numerous volunteers toiled diligently to make the block party a success.
Ticket seller Bonnie Kelly, of Catasauqua, reported the event was well attended each day. Although not a parishioner, she decided to volunteer for the event. Her husband is a parishioner, and he also volunteered.
Food server Charlene Sabol said there was a constant stream of people purchasing food. Sabol said she was grateful to be part of the successful event.
The church is planning an OctoberFest for later this year - you guessed it, in October. The exact date and other details will be announced.